Carrot Banana Peach Store
in Knutsford
Welcome to our Knutsford Store
We are happy to announce the opening of our first UK store in Knutsford. True to our values we fitted the complete store with upcycled and refurbished furniture. Now you can not only have a look but also a feel of our new 'Flow' collection which we created from natural fabrics such as bamboo, soybean and organic cotton poplin.
Our in-store team is excited to advise you on style, colours and fabrics that fit you best. You can also book a private shopping session for yourself or group of people. For more information, contact the Knutsford shop team.
Opening Hours
Tuesday – Saturday   10 AM – 5 PM
Contact Details
8a Minshull Street, Knutsford, WA16 6HG
+44 (0) 1565 633 680
knutsford@carrotbananapeach.com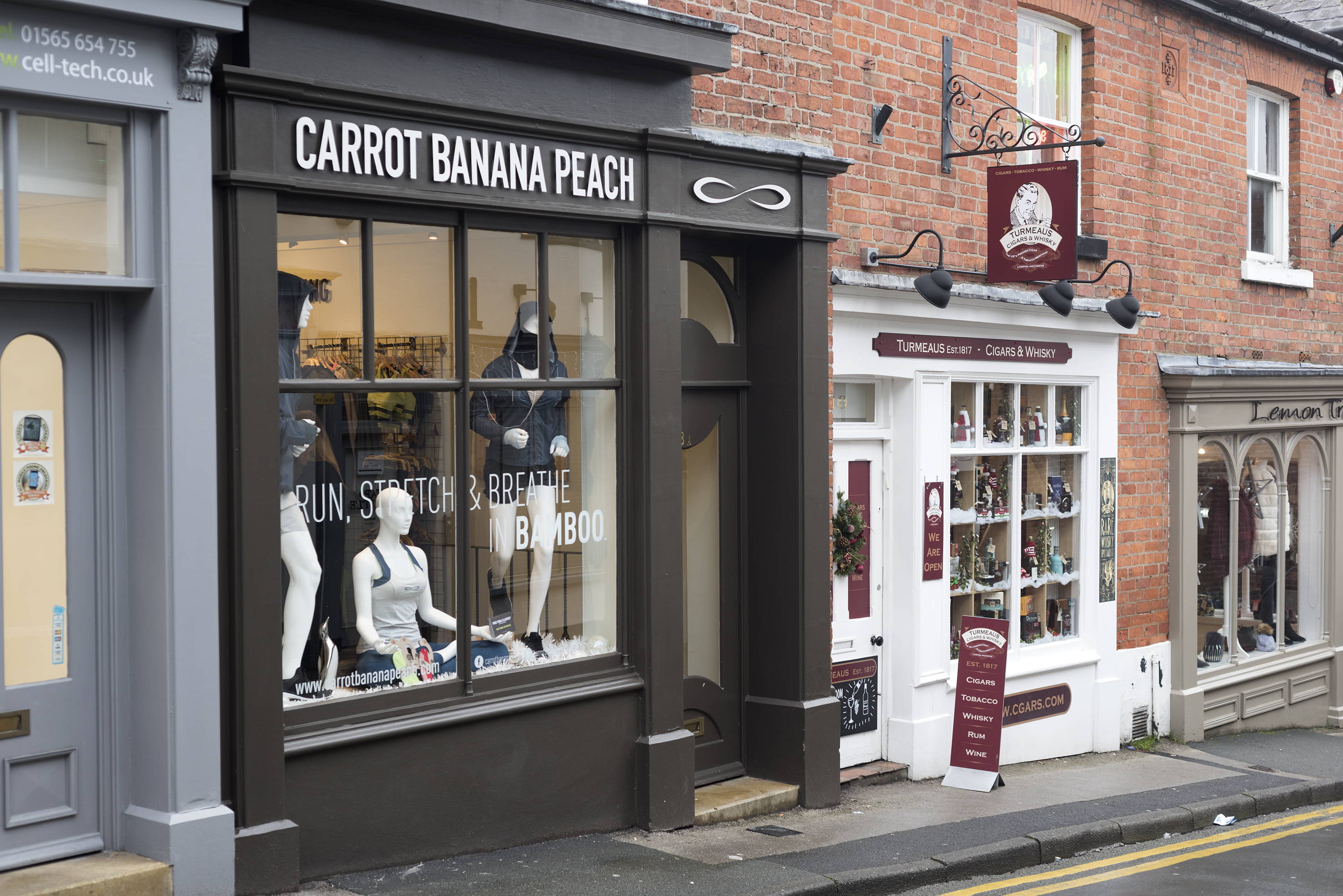 We also sell a range of organic and vegan supplements and protein shakes by MYPROTEIN – only in store.