Yoga, Health & Fitness Events
NATIONAL FITNESS DAY
(26th September, 2018)
FREE YOGA CLASSES IN KNUTSFORD

Our international brand ambassadors and yoga teachers are coming to Knutsford!

Join us on National fitness day - Wednesday 26th September.

TO BOOK FREE YOGA CLASS
CALL 01925649515 to discover more visit our Store's facebook page CLICK HERE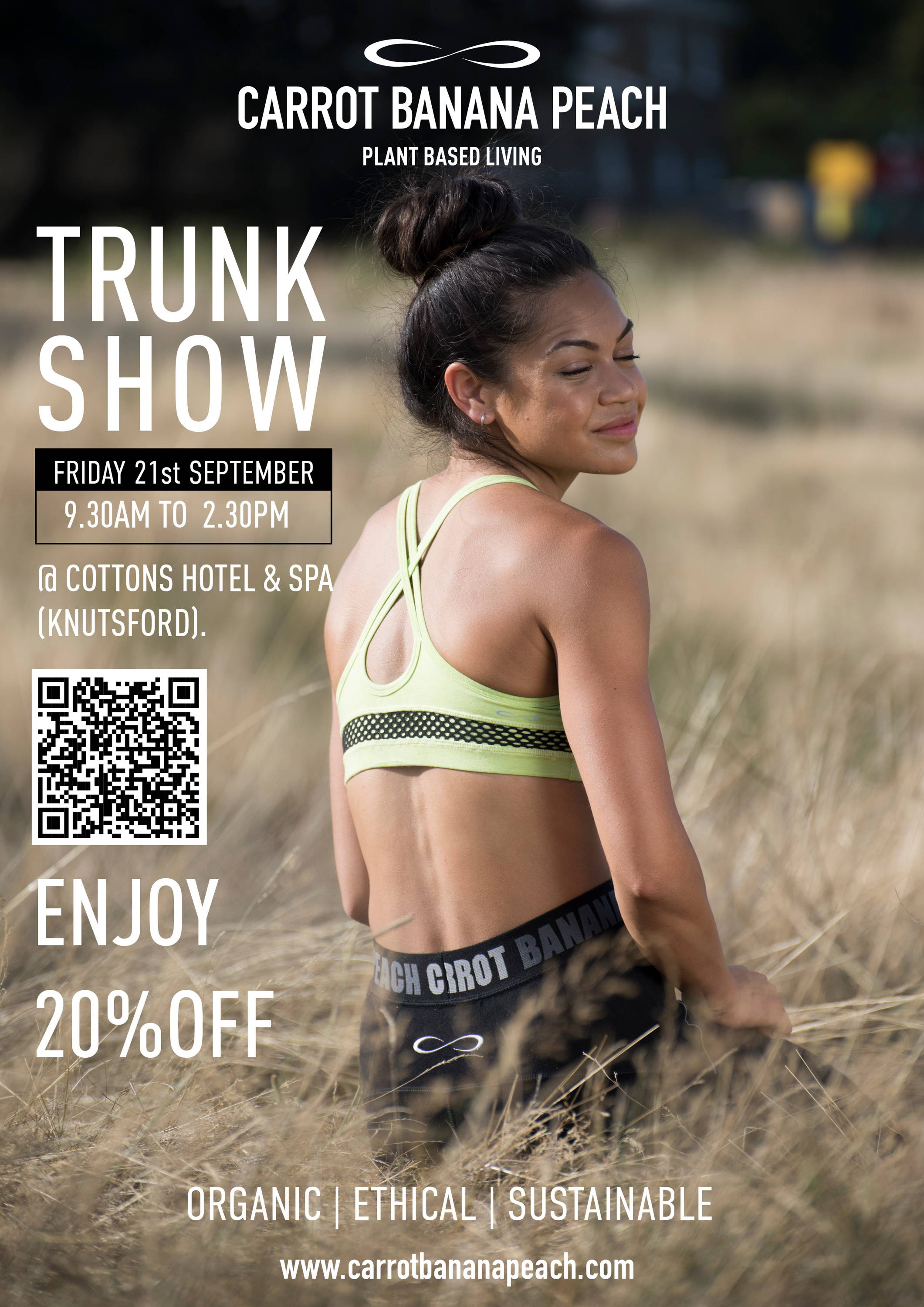 TRUNK SHOW AT COTTONS HOTEL AND SPA KNUTSFORD, CHESHIRE
(21st September, 2018)
If you're in the Cheshire area, why not pop by and check out this fabulous Hotel and Spa - offering a variety o yoga and fitness classes. We are offering a special discount on the clothes, providing an opportunity to touch and feel our unique plant based yoga clothes. Discover more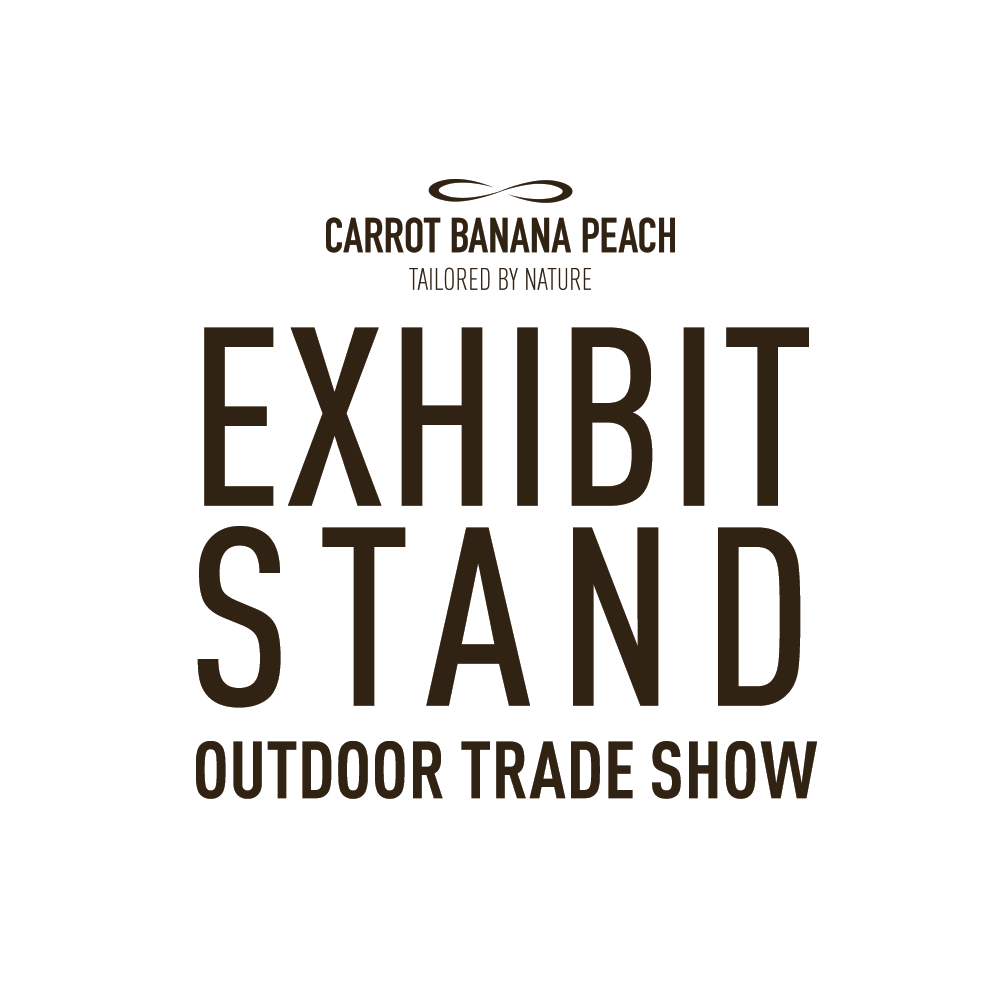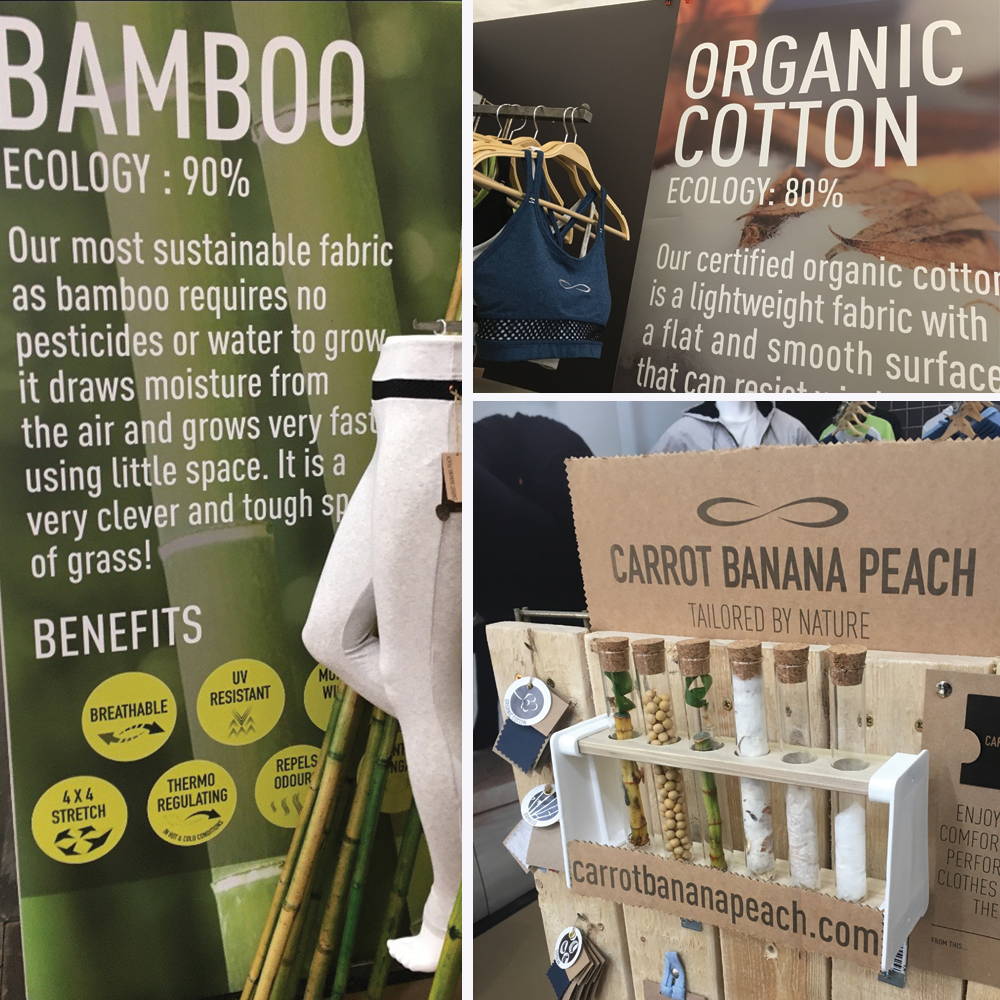 OUTDOOR TRADE SHOW (MANCHESTER EVENT CITY) - Tue 3rd July to Thurs 5th July
Want to discover more about what we do and how we do it? Meet the team behind the brand and enjoy a show and tell of our products. This event is for trade only. Traders will have an opporunity to touch and feel the amazing softness, comfort and realize the breathabiltiy of our range of yoga clothes, fitness attire and running gear. New autumn and winter collections will be on display for the first time including our newly created cycling and expanded running line. Come visit us at Event City.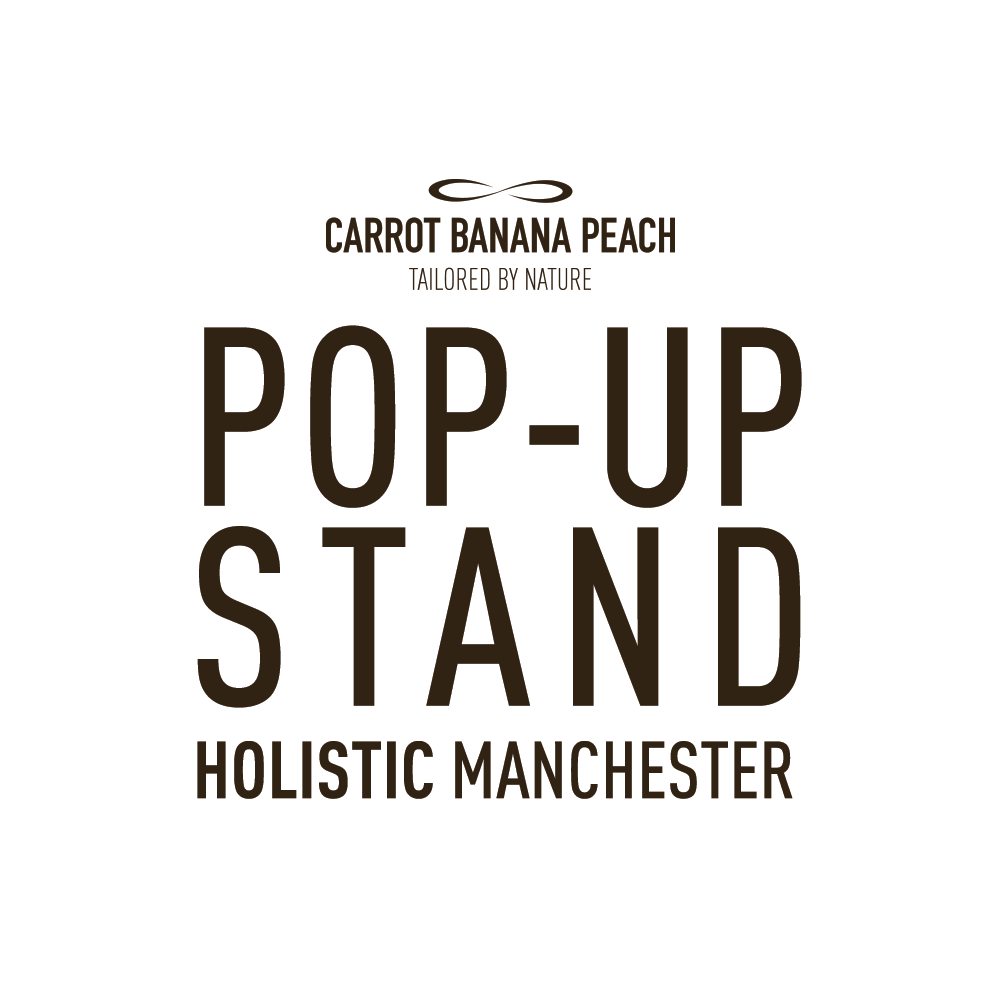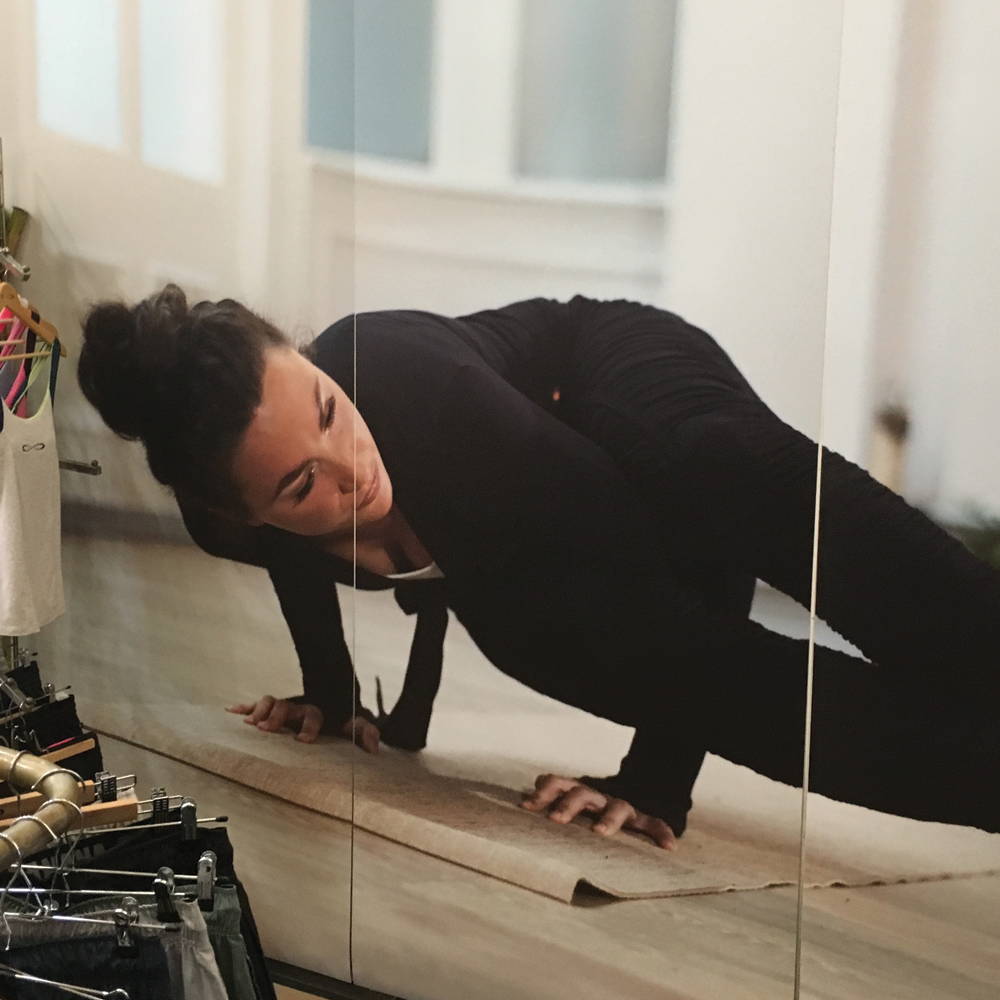 HOLISITIC MANCHESTER (YOGA EVENT) - Sat 30th June to Sun 1st July
The weekend festival is planned to bring the spirit of the International Day of Yoga to Manchester. With an East meets West energy running through the festival, HIFY hopes to unite ancient knowledge with passion. International Yogis and Holistic teachers will be leading workshops on Meditation, Power of Breath, Nutrition & Ayurveda plus yoga styles including JivaMukti, Kundalini & Hatha. If you are a seasoned yoga lover or just starting out, this festival is for YOU.
Join us on a journey to find freedom to explore new ways to become healthy, joy-full, balanced & empowered in our body, mind & spirit.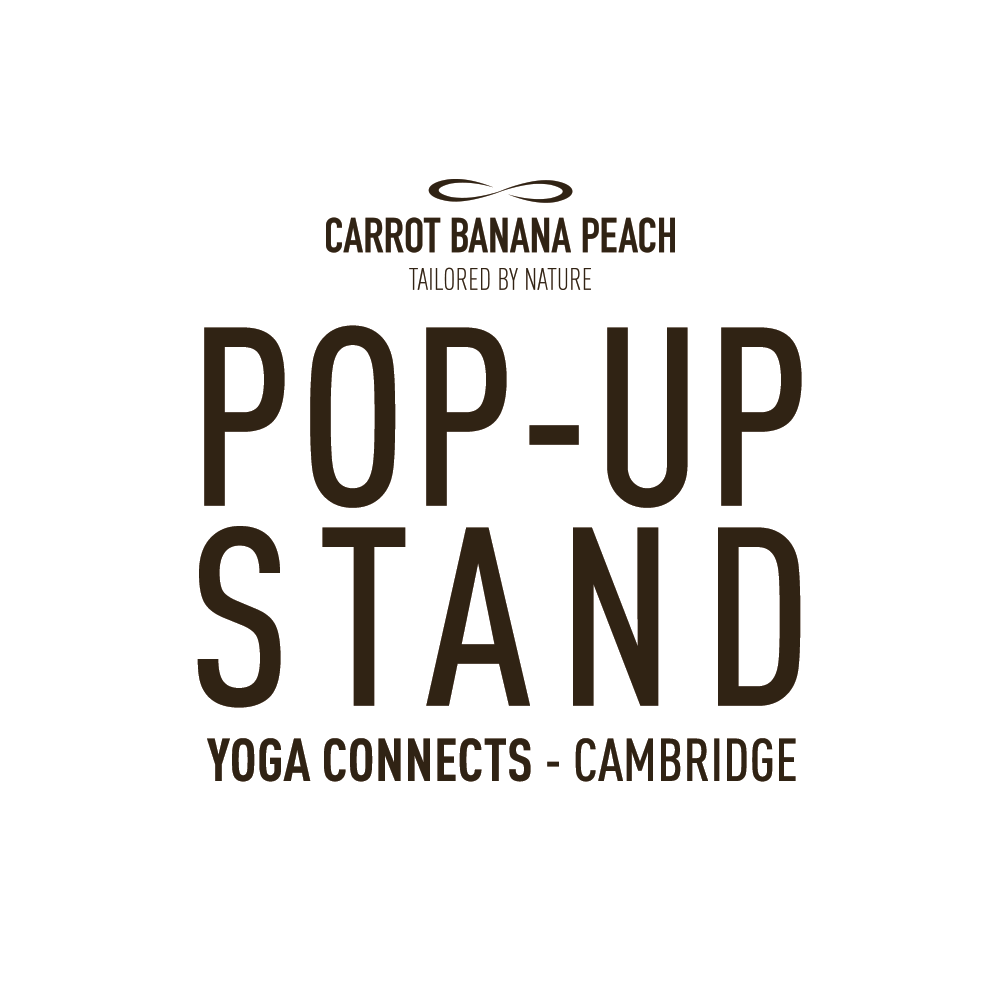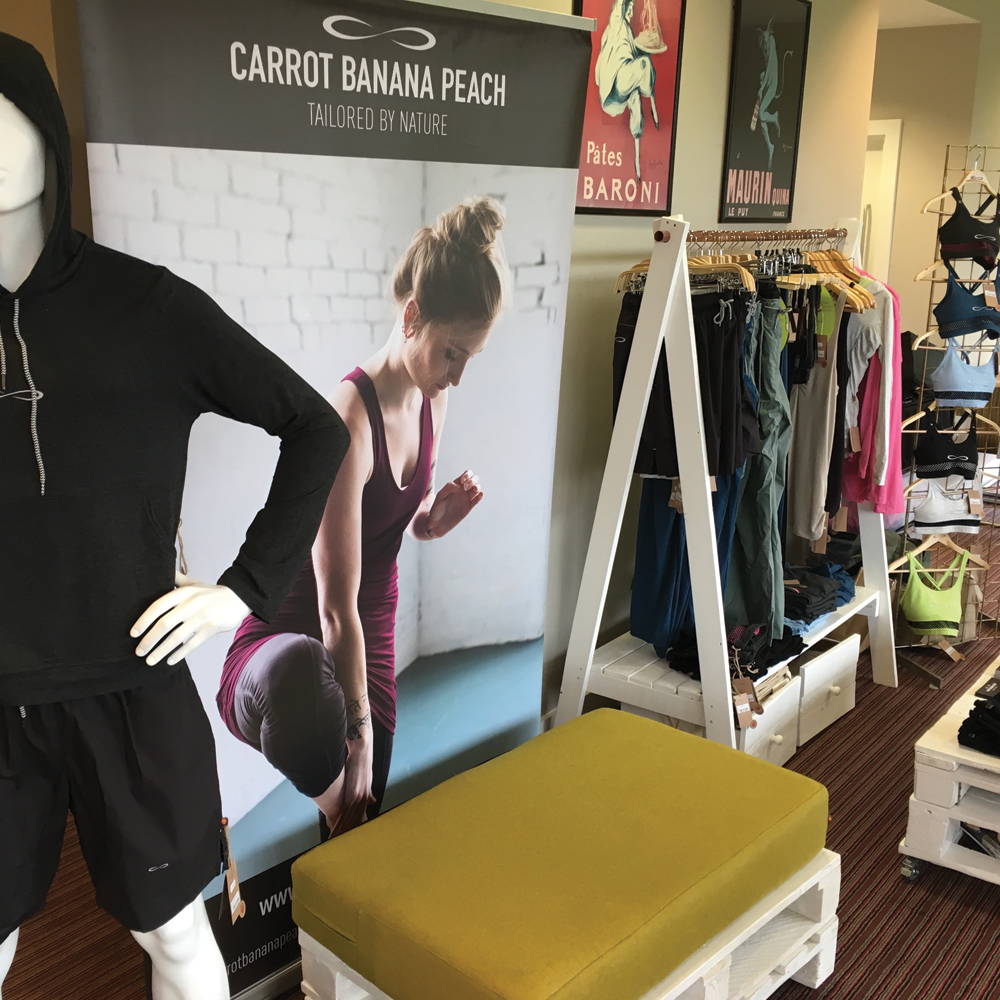 YOGA CONNECTS CAMBRIDGE - Fri 29th June to Mon 1st July
Camp out or visit for the day, at the UK's largest yoga festival. A weekend desitned for a mind, body and soul reboot. Set in the stunning grounds of a Georgian manor house in Cambridgeshire, this Wood and meadowland (complete with swimming lakes) are all landscaped specifically for events and renowned as one of the UK's most beautiful festival sites.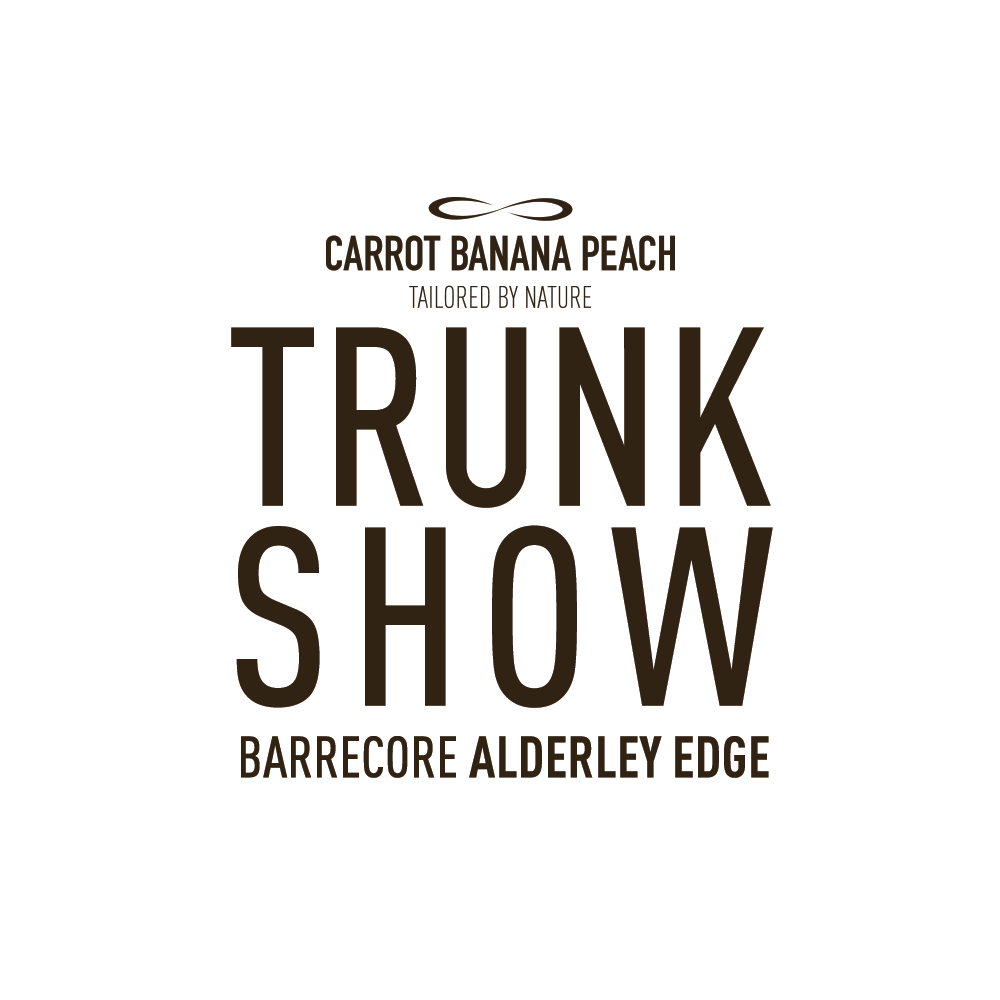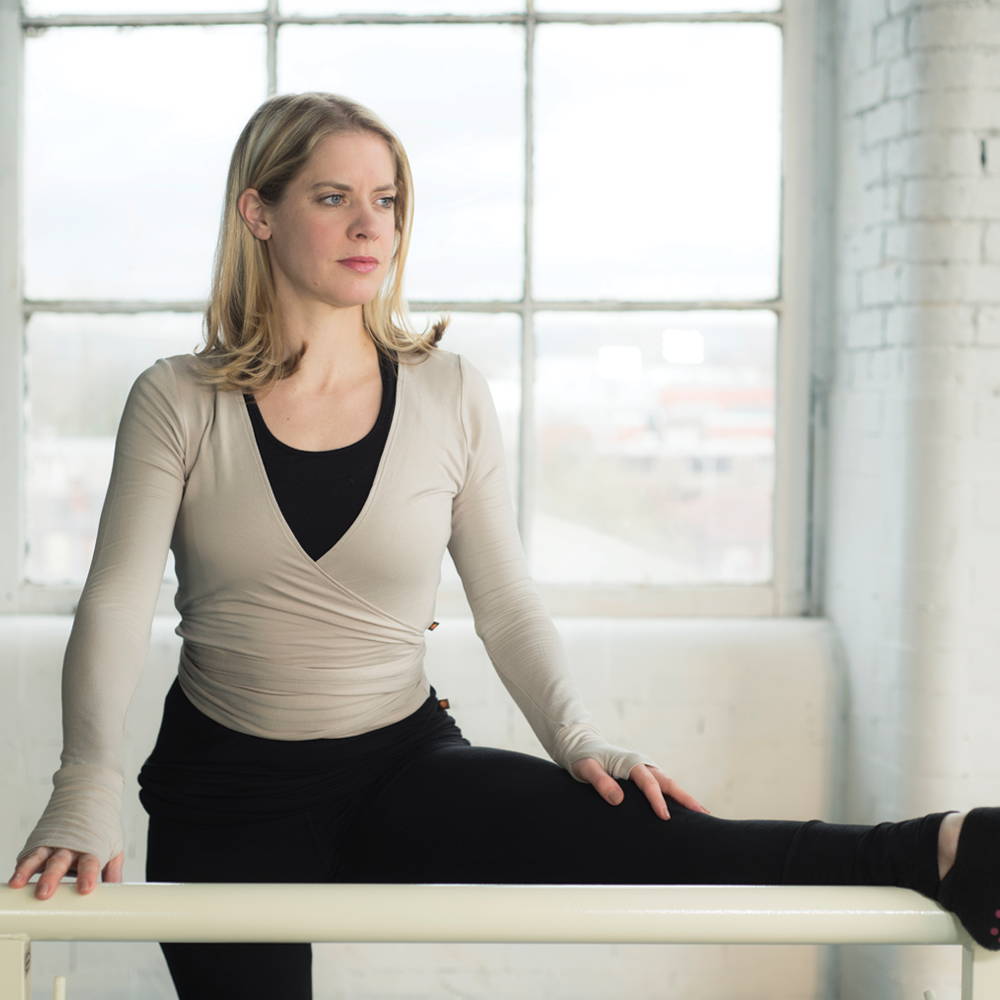 BARRECORRE ALDERLEY EDGE (MANCHESTER UK) - Sat 23d JUNE
Join us In the pretty Cheshire village of Alderley Edge, just outside of Manchester, at the Barrecore Studio which can be found a short walk from the train station on the thriving High Street. We'll be putting on a display and 20% discount on our most recent collection made from bamboo, soybean and organic cotton. There will be some organic food and drinks as well as a first time FREE introduction Barrecore class.
STARTS AT 8.30AM. (Ends 1.30pm)
---
FIBO 2018
12. – 15. April 2018
Daily from 9am – 6pm
The Leading International Trade Show for Fitness, Wellness & Health.

Fibo is an expo for sports, nutrition and healthy lifestyle. The event focuses on its primary objective of ensuring a healthy lifestyle at affordable prices.
OM Yoga Show
20. – 22. April 2018
Friday: 11am – 6pm
Saturday: 10am – 6pm
Sunday: 10am – 5pm
For over a decade the OM Yoga Show has grown ever more popular, becoming the biggest yoga gathering in Europe, and one of the largest events of its kind in the world.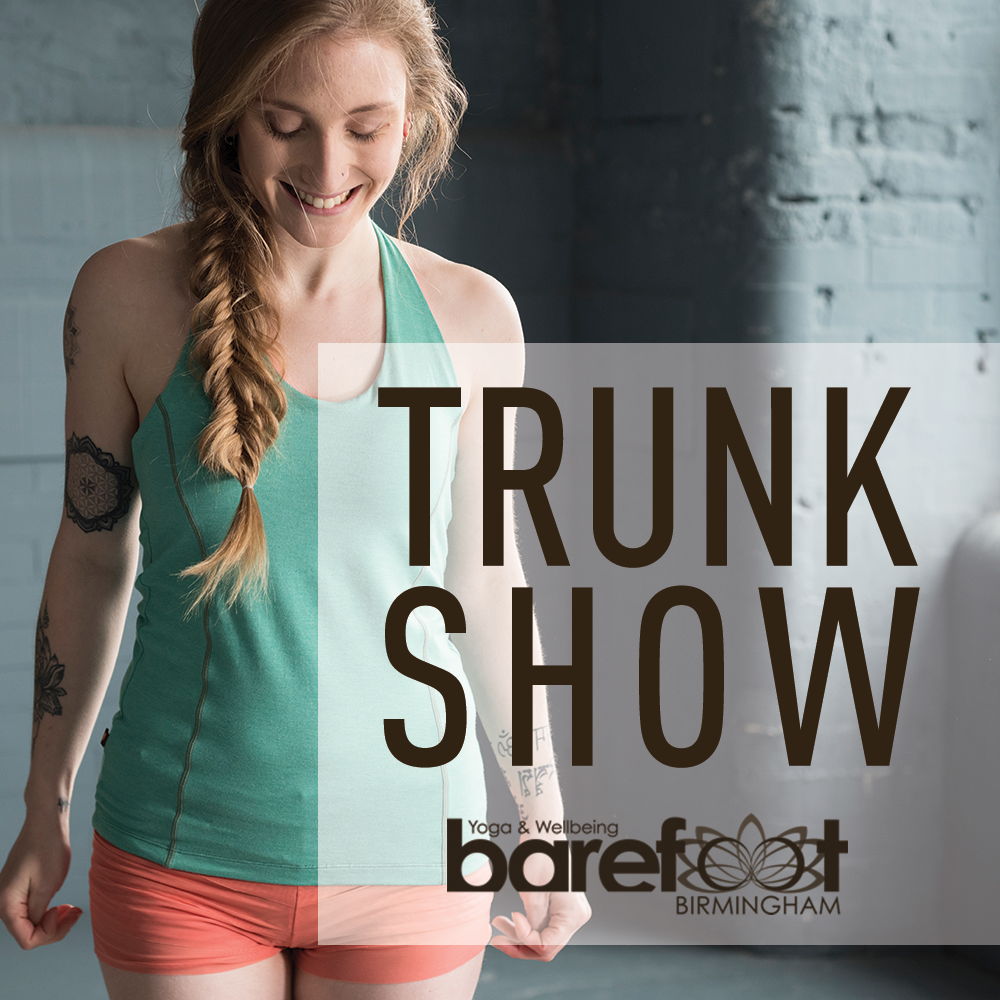 New Barefoot Yoga Studio Opening
Come down and join us on Saturday 27th January to celebrate the opening of Barefoot Birmingham's second studio, located in Kings Heath.
Customers who join us will benefit from a 10% discount off our new collection.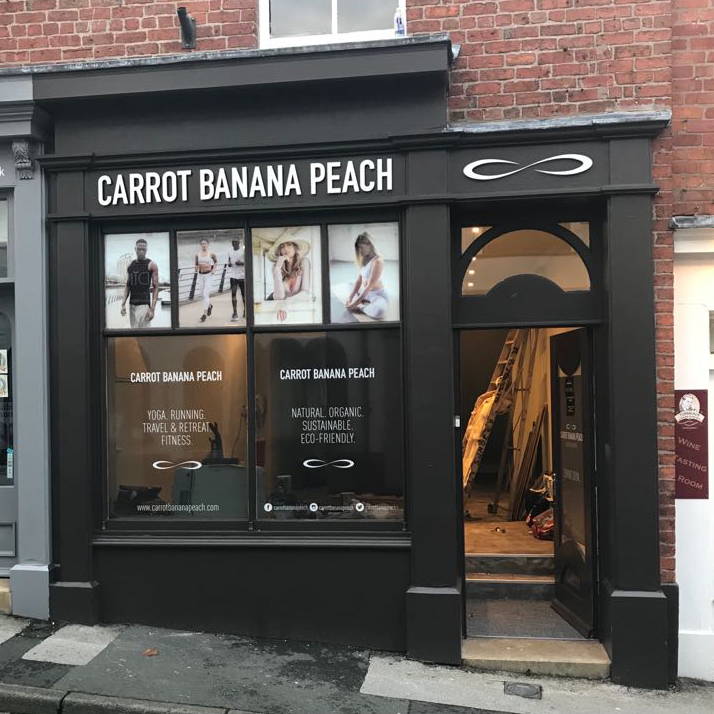 Knutsford store now open!
Mo –Sa: 9.30 am – 5.30 pm
We are excited to announce the upcoming opening of our new store in the beautiful and historic town of Knutsford in Cheshire.
Please come and visit us at 8a Minshul Street, Knutsford, WA16 6HG from Friday 3rd November.
Summer Social Yoga Event
Carrot Banana Peach pop-up stand: up to 50% discount on the day.
Free classes with a qualified instructor and free juices after each session.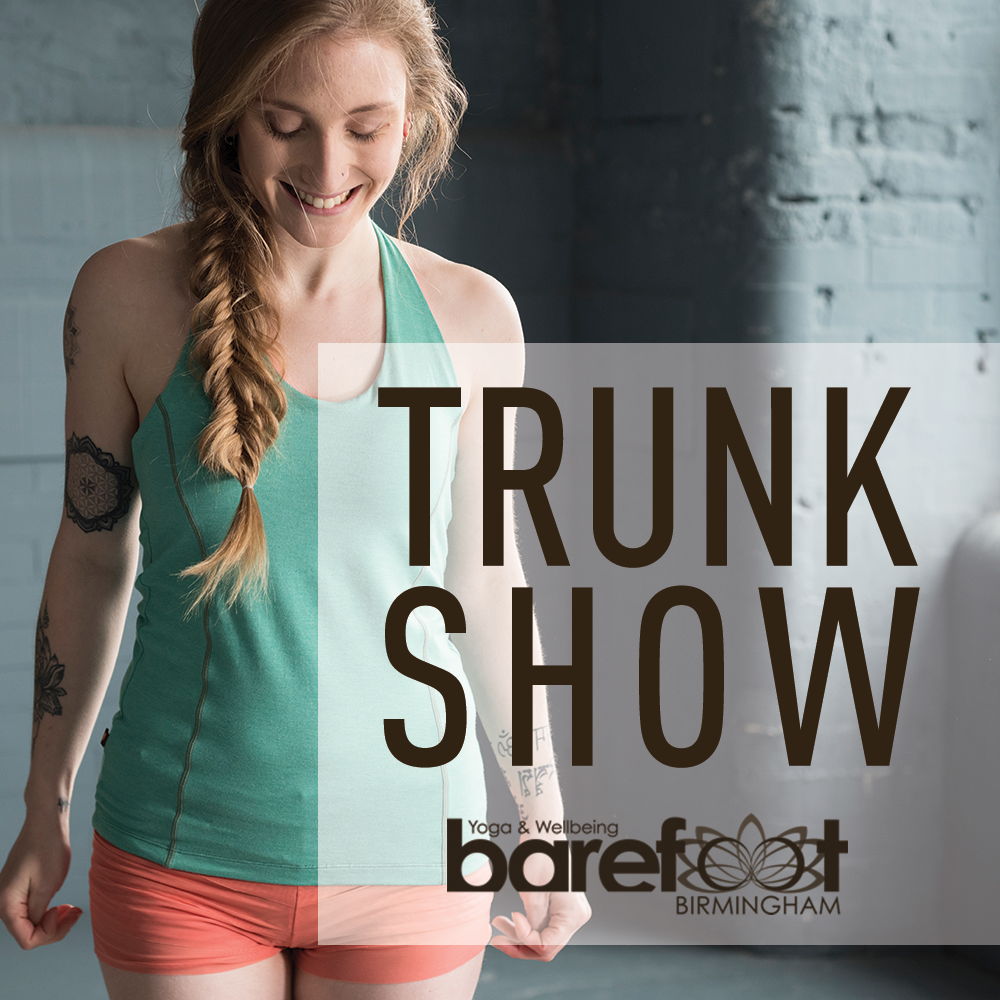 Carrot Banana Peach Pop-Up Sale
9am-4pm and 'Bridging the Gap' Yoga workshop with Mel Monks, 3-6pm.
Come meet us to enjoy a 20% off selected styles on the day! Click below for more workshop details.
Teachers from the British Wheel of Yoga have come together to offer you a mini yoga festival to celebrate the Summer Solstice.
Come meet us at our pop-up stand to learn more about Carrot Banana Peach and enjoy a 20% discount off our clothes.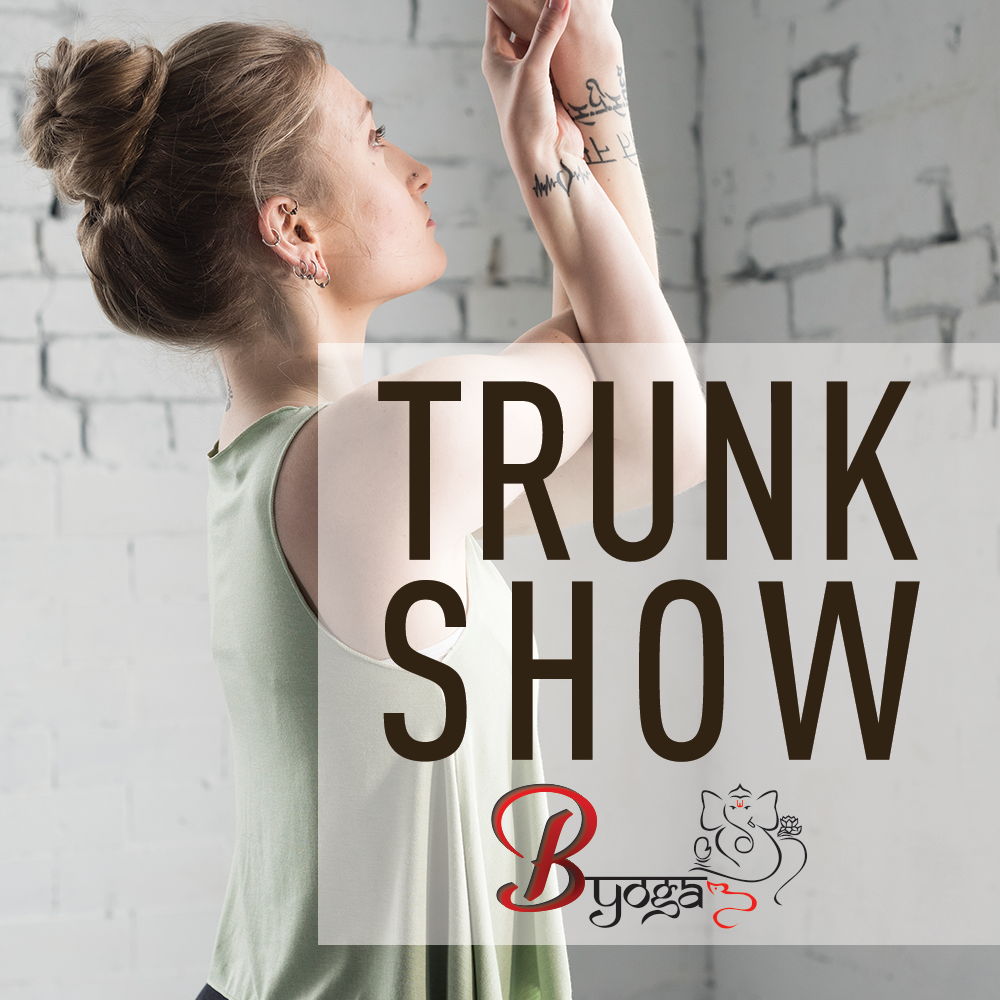 Open day at BYoga Studio
Come discover the studio, learn about available classes and meet some of the teachers.
We will be hosting a trunk show with an exclusive 20% off our clothes.